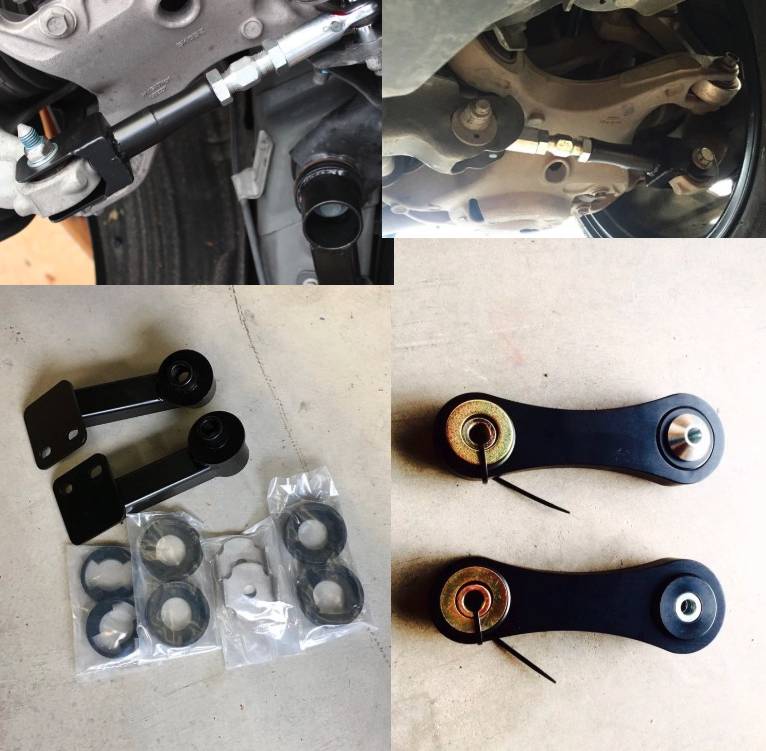 Shifteck has put together an awesome package for improving the rear end performance of your 2015+ Ford Mustang (including GT350/R). This kit includes the following items:
1. Shifteck IRS Stabilization Kit - Locks down the IRS cradle to the main chassis to remove the lateral play in the rear end.
2. Shifteck Billet Vertical Links - Replace the stamped metal vertical links with Shifteck Billet ones that don't flex, and help prevent wheel hop.
3. Shifteck Adjustable Toe Links - Precisely adjust the rear wheel toe to get the optimal alignment and the best performance from your vehicle.
If purchased individually, these parts are over $475, but when purchased as part of the Shifteck "Baby Got Back" Package, you save over $50. As with all Shifteck parts, they're covered by our No-Questions Asked Lifetime Warranty against defects in workmanship.
Fits 2015+ Mustangs including Ecoboost, V6, GT, and GT350/GT350R
Fast Shipping
Priority shipping on all items that we sell.
Quality Products
Every Shifteck part is backed by a lifetime warranty.
Made in the USA
Shifteck is a USA manufacturer, not just a parts reseller.
Online Support
If you run into a problem, send us an email. We'll get you the help you need.
Corporate Address
Shifteck, LLC 
835 South Frank St
Sheridan, WY 82801
(Please note, we do not receive mail or packages to this address) 

Phone - 559-SHIFT-1-2 
(559-744-3812)

Email - Sales@Shifteck.com
Copyright © SHIFTECK All Right Reserved.